We recommend the world-renowned all-in-one quality Orderman computers.
In addition to looking fantastic, their size makes them the perfect choice for bars with limited space. All computers appear the same on the outside – they differ on the inside in their strength and equipment, depending on the model:
.
first step toward the high class of tested Orderman quality and support
perfect for basic, stand-alone registers, or less demanding networked systems
comes with the option to connect the Orderman base unit (antennas for hand terminals) directly through a special Orderman network
it's ready for more demanding network installations and for being part of a big system
high performance model with fast graphics
comes with an integrated Orderman Router Light device and therefore supports the connection of three Orderman base units simultaneously
ideal for building large networked systems with many hand terminals
Integrated contactless card reader
Every Columbus computer has an integrated card reader that can be used for the purpose of collecting points (loyalty customer cards) and the login of employees into the application (each employee has his own card).
The technology used to design the card reader ensures smooth operation protected from strong magnetic fields that might otherwise jeopardize the card reader, while at the same time prevents unauthorized access to data thus contributing to the safety of your information.
Due to the integrated card reader, Columbus computers make the ideal choice for all locations that require fast work (night clubs, restaurants, cafes).
card reader comes with every Columbus computer: Columbus 700R, Columbus 500 te Columbus 300
card reader works without the need for external units
High-quality touchscreen
Orderman Columbus is optimized for demanding commercial conditions. In addition to displaying high-quality color and high-contrast, the screen is touch-sensitive and water-resistant, which ensures long life without any problems.
 water-resistant
longevity of the touch-sensitive matrix
vivid colors and high screen contrast
Orderly
Intelligent cable management increases reliability and simplifies installation and maintenance.
simple and easy installation and maintenance
flawless appearance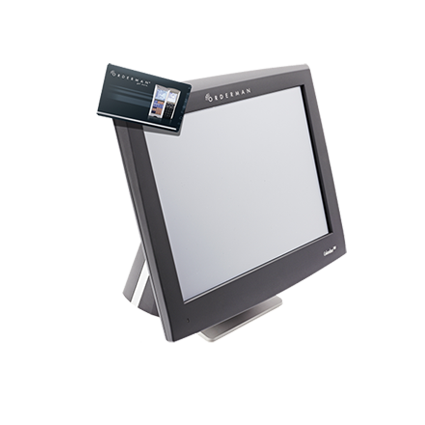 Unique design
Columbus computers are the best proof that the strength and beauty can come in one package: they are elegant and their timeless, compact design makes them a perfect fit into any style. Aluminium casing brings a high degree of stability and strength. Due to their small size they don't take up a lot of valuable space in places where they are placed.
elegant, compact, timeless design
high quality and durability
small dimensions
fits easily into any environment
No moving cooling parts (fans)
Ordeman Columbus computers simply do not contain rotating parts: do not contain fans that besides being noisy, with time attract dust to the computer thus reducing its lifespan. This makes Columbus computers very reliable and gives them a longer lifespan. Due to a non-existent mechanical load, nothing can break down.
Cooling is completely passive: the background of the computer contains a large aluminum block that reliably takes away unwanted heat from the relevant parts of the computer.
no moving parts
unique cooling system
reliable and completely silent when operating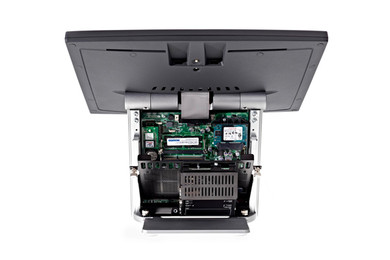 Solid state disk
Instead of an ordinary rotating hard drive, Columbus computers come equipped with the latest generation of SSD drives. SSD drives contain no moving parts, are much more resistant to mechanical shocks and much faster in their work, they consume less energy and do not produce any sounds..
SSD disk has a longer lifespan than conventional discs
fast and reliable storage
lower energy consumption and quieter operation
Warranty up to 6 years
Even in the basic package Columbus computers come with a 2-year warranty. Golden warranty covers absolutely all failures except for those intentionally caused. We will not only repair faulty computer and return them to full functionality, but will fully renovate them before delivery so even their appearance will keep pace with the performance. Warranty on order may be extended to six years. If you choose an advanced warranty package "Golden warranty", we guarantee replacement with another device immediately on the spot: so your business does not suffer one bit.