If you want to take your business to an entirely new level, Orderman hand terminals are the right solution for you.
The waiter is still at the guest's table and has just taken his order, but the chef has already begun preparing the dish and the bartender has finished the beverage? At the end of consumption, the waiter doesn't need to approach the register to issue the invoice, but instead prints it in front of the guest right at the table? All this sounds impossible to you? It isn't! Dreams become reality with Orderman hand terminals. The most efficient system for taking orders in the market which astonishes with its speed and stability. No mater if you decide for the new SOL or MAX, you cannot go wrong. In addition to increasing the speed of your services and table turnover, you waiters will walk less and be more efficient. Try going back to the old way after you've tried them…
Sol / Sol+
State-of-the-art screen technology, new graphic interface and the power of two processors. All this and many more advanced technologies wrapped in an attractive package designed by Orderman experts in ordering via radio link are a warranty of this system of enviable performance and quality.
Svi Sol terminals come with a 2-year Golden warranty!
Whatever happens to your Sol terminal, it is covered by the Golden warranty and your defective terminal will be replaced with a new one on-site.
The "+"version comes with an integrated support system for printing invoices on a mobile Bluetooth printer!
Max2 / Max2plus
High-contrast anti-glare screen readable even in strongest sunlight, extreme robustness and quality are the strongest advantages of Max series hand terminals.
Intuitive menus and a pre-defined hotkey interface with the most commonly used items contribute to the maximum pleasure of use and the speed of operation.
The "+" version comes with an integrated support system for printing invoices on a mobile Bluetooth printer!
Excellent screen
Orderman Sol uses the most advanced display technology: its large 4.3 inch screen displays vivid colors and has a sharp contrast. Due to the increased viewing angle, the screen is visible in all conditions.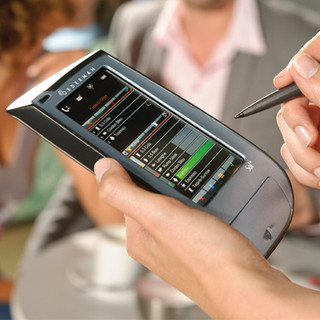 Input via touchscreen
Touch screen which can be freely configured facilitates order entry. Frequently used items are available with only one tap. This not only facilitates entry by making it easier, but also saves a lot of time.
Perfectly ergonomic
All Orderman terminals are designed to meet the demands of caterers. Only when you put it in your hand will you realize how great it is. Sleek lines, ergonomic surfaces and a perfectly balanced design which can be used by both left and right-handers ensure a perfect fit in the hand even after several hours of intensive use.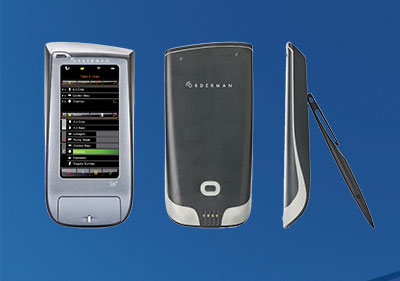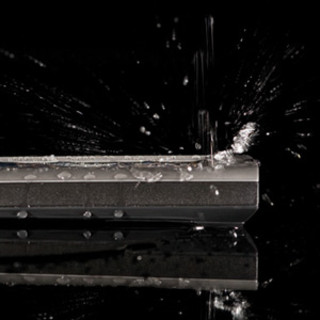 Water- and vibration-resistant
Hand terminals in the catering and hotel industry must be able to withstand rigorous conditions. All Orderman terminals, unlike rival terminals which are essentially regular smartphones, are designed to successfully withstand falls, water spillage, grease and dust.
Durable battery
Thanks to a special energy management systems, Orderman terminals intelligently balance the remaining battery capacity. Rechargeable batteries can operate for up to 18 hours.